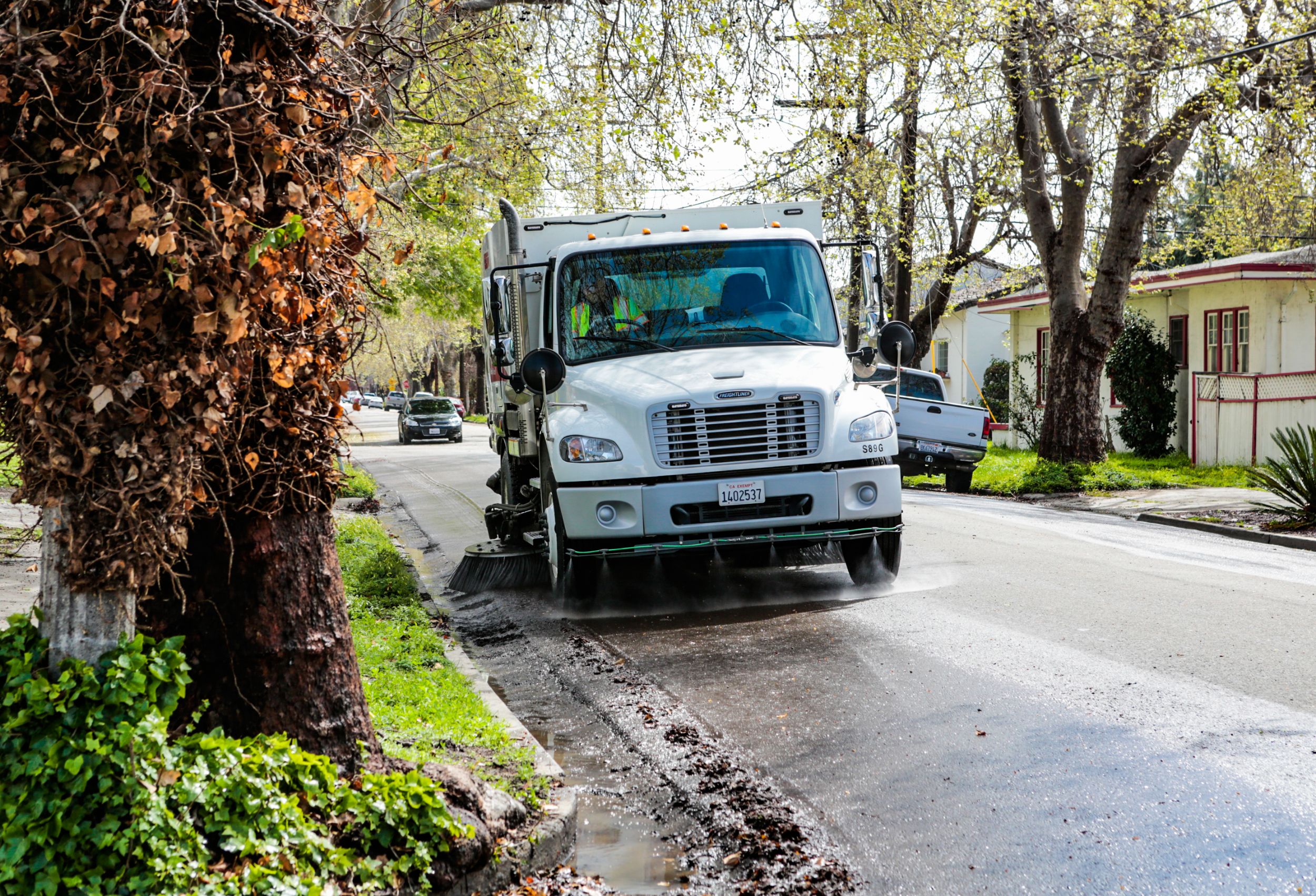 About the Street Sweeping Program
The Alameda County Public Works Agency performs street sweeping by zone, in unincorporated areas of the County. To find the dates and times for street sweeping in your area, please check posted street signs and view our schedule on the digital maps posted
here
. You can also learn more about our street sweeping program by
reviewing this flyer.
Special Notices - Ashland, Cherryland, Castro Valley
Street sweeping resumed for the posted areas in Ashland and Cherryland on
September 1, 2020
. We ask that residents observe and comply with neighborhood parking restrictions posted on neighborhood signs. Parking restrictions are enforced during scheduled street sweeping.
In Castro Valley, ACPWA performs street sweeping every six weeks.

If you have additional questions about street sweeping in your area, please call us at (510) 670-5500 or email info@acpwa.org.
Annual Leaf Removal
From November through January (adjusted as needed), an annual leaf pick up service is provided to reduce the obstruction of storm drains and the risk of flooding. Leaf pick ups take place a few days prior to the street sweeping days to remove the bulk of leaves. This will allow the street sweeper to remove smaller debris. Our leaf pick up service is for street trees only. It does not include removal of backyard debris.